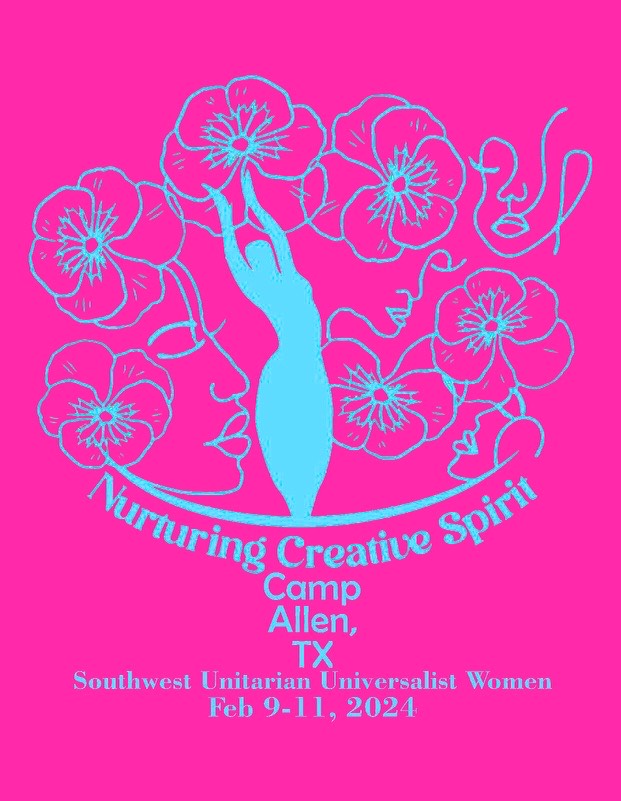 SWUUWCon 2024 Registration
Registration for SWUUWCon 2024
Nurturing Creative Spirit!
February 9 – 11, 2024
Fabulous workshops will address women's issues in a variety of ways, including movement-based, spiritual, social justice, and musical options! With so many wonderful workshops, you will have difficulty deciding on just three! Space is limited, so make sure to register early to be assigned to your favorite workshop.
We know that we must pass on this energy to our daughters!  We welcome our maidens, girls ages 12-17.
Do you like to shop? We will have wonderful vendors back this year.
After Saturday dinner, come dance with us to music provided by a professional DJ.
Scholarships are available.  If you would like to apply for a scholarship, visit Scholarship Application prior to November 30, 2023.    Recipients of scholarships will receive a code to use in our registration form.
 Do you look forward to our annual conferences? We would love to have you become a part of our planning team.  Please contact us at president@swuuw.org if you are interested in a board position.
I look forward to seeing you in February!
Becky Warren, SWUUW board president