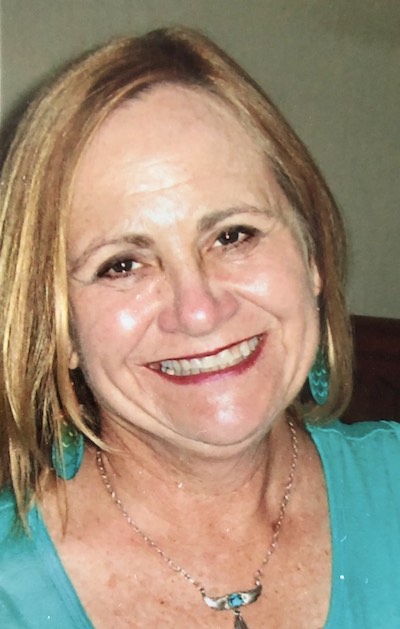 Becky Warren
President
Unitarian Universalist Fellowship of Waco
Becky has been a member of the Unitarian Universalist Fellowship of Waco since 1994. She attended her first SWUUSI in 1997, bringing her young son along for many years. He enjoyed the Lake Murray youth camp, and she taught early morning water aerobics at Lake Texhoma. She has also enjoyed several SWUUW conferences through the years. She has been a board member of UU Waco, taught youth RE, sung in the choir, and been social action chairman. Her social action community background includes Court Appointed Special Advocates (CASA), Advocacy Center for Crime Victims and Children, and Communities in Schools. She received teacher certification and taught special education classes in middle school for 13 years prior to retiring in 2019. Through it all, she's continued to teach water aerobics at the Waco Family Y. This is her 28th year with the Y. Her husband, Keith, is a psychologist in private practice and teaching at Baylor. Her son and his wife live in Jersey City, NJ, in the shadow of the Statue of Liberty.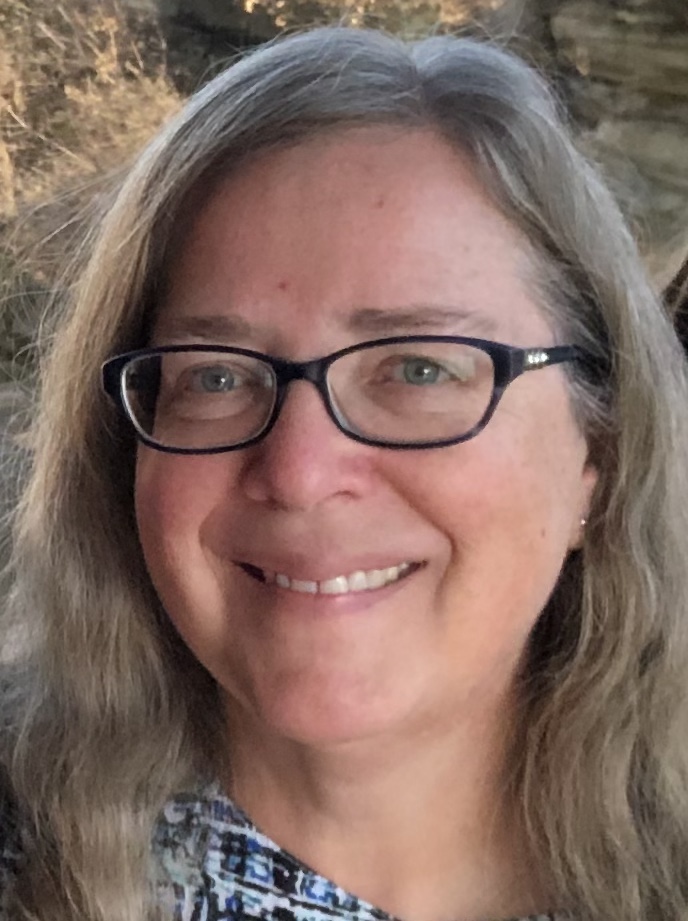 Kathy Johnson Throop
President-Elect 
Church: Bay Area Unitarian Universalist Church, Houston, TX
Kathy has been a Unitarian Universalist since 1998 and has been a member of BAUUC in Houston since 2002. She has attended SWUUSI regularly since 2001 and she enjoyed several SWUUW conferences including one where she brought along her then 13-year-old daughter to a conference including maidens. She is married and has 4 children, with the youngest finishing high school now. She has been an RE teacher, OWL facilitator, treasurer, RE ministry team lead and member of the choir at BAUUC. She became camp manager for SWUUSI/ThePoint for the 2020 program and has worked through the transition of that camp from Lake Murray to UBarU. She also serves as a camp health officer and adult counselor at UBarU summer camps. She is a Girl Scout troop leader and camp cook. She retired from NASA in 2018 and still does some data consulting.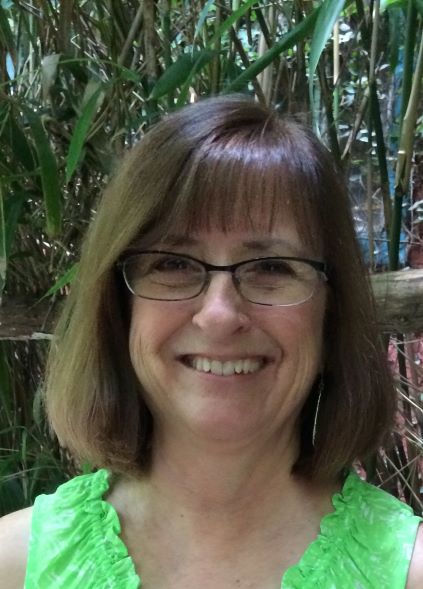 Katie Womack
Treasurer
UU Church of the Brazos Valley, TX
Katie Womack joined the SWUUW Board as Member At-Large in 2014. Katie has been a member of the UU Church of the Brazos Valley (UUCBV) since 1981, serving as President of the Board three terms and Chair of the Religious Education Committee at least five years. She and her daughter attended their first SWUUW conference in 2003. Katie is a 2000 graduate of the Dwight Brown Leadership Experience. She is a trained OWL (Our Whole Lives) instructor. Currently she is active on her home church as President of the UUCBV's UU Women's Federation Chapter. Professionally, she is a researcher at the Texas A&M Transportation Institute. She considers the SWUUW Conference one of the highlights of each year and is honored to serve on the SWUUW Board.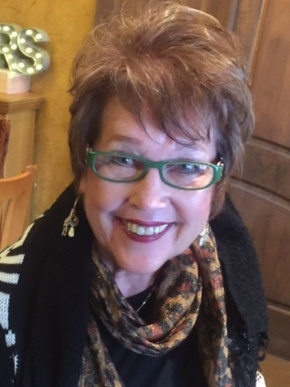 Celeste Kennedy
Secretary
Community Unitarian Universalist Church of Plano
Celeste has been active with SWUUW since 2015. She has been the President of SWUUW; Convener of the Virtual Conference in 2020, Virtually Unstoppable; SWUUW Secretary and SWUUW Board Member-at-Large.  She was also the President of NTUUC (North Texas UU Congregations) from 2012-2014 and served as the Chair of the NTUUC Education Committee for Conference Planning and Training Events; and the NTUUC Awards Committee.  She is a graduate of DBLE (Dwight Brown Leadership Experience). She has served on Event Planning committees for SWUUSI (now The Point) and has attended several GA's (General Assemblies).  She has served on various committees involving Adult Religious Education and Membership at Community UU Church of Plano.  She has been a member of Community UU during her UU life in Texas.  
In her "other life" Celeste loves research psychology  – especially on cognitive and perceptual styles.  She holds a Master's degree in Counseling and has been a teacher, corporate trainer, instructional designer, program developer, project manager and writer for telecom industries.   She focused on Organizational Development when taking graduate coursework in a Management degree program.  She has offered workshops on values clarification; on self-actualization on How to Design Instruction, as well as on How to Train Trainers.  She has published articles on working with Subject-Matter-Experts on computer training programs and on How to Design Instruction.  These articles appeared in professional journals for performance improvement (ASTD and NSPI).  She has held positions on national committees for these organizations.  She has been an Administrator for health care industries.  She and her husband also ran a Communication Consultation business.  The small business offered promotional programs and training programs on communication, as well as brochures and other marketing publications.  We followed the axiom:  a good process produces good results. Celeste also is a Theatre Person, has acted in local theatres and attends whenever possible.  Connecting people to their interests, developing opportunities for people, and providing clarity in communications has been one of her main focuses throughout her career(s).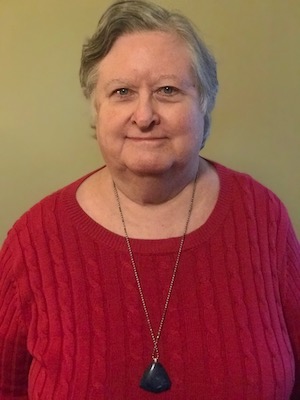 Vicki Verinder
Board Member At- Large
Community UU Church in Plano, Texas
Vicki Verinder joined SWUUW board in 2016 and is now serving as Secretary. She has been a member of Community UU Church, Plano, since 2012 and was part of the Harvest the Power leadership class. Vicki is currently a member of Women's Alliance, the Stewardship Committee, and serves as a Greeter. She is also on the Board of Trustees, being elected Personnel Chair at Community in 2020. Vicki and her husband Gene have lived in Plano since 1972 where they raised their two sons who, along with their families, live out of state. She is now self-employed as a freelance Notary Public and Signing Agent.
Donna Dier
Board Member At-Large
Horizon Unitarian Universalist Church, Carrollton, TX
Donna has been a Unitarian Universalist since 1994 and is a current member of Horizon UU Church.  She attended her first SWUUW event in 2022 and joined the SWUUW board.
She previously attended the UU Church of Pensacola, FL for 20 years.  During this time, she chaired several committees, including Adult Religious Education, Social Action, and Fun & Fellowship, and served as a Board Member at Large.  She taught or co-lead many ARE classes and presented the sermon at several Sunday Srevices.  She also taught high school RE classes and attended Youth CONs with them.  Donna was a voting church representative and banner carrier at the 2003 UUA conference in Boston.  She attended UU Leadership School at The Mountain UU Retreat and Learning Center in Highlands, NC.
She was also very active with UU Womenspirit events held at The Mountain UU Retreat for 10 years.  She taught workshops and served on 3 event Planning Committees, including Event Coordinator (Leader) for 1 event.  She served on the Womenspirit Coordinating Council (Board) for 3 years and functioned as permanent Registrar for the events for 5 years.
Her work experience includes computer programming, strategic planning, data analysis, Internet research, marketing, volunteer services, hospital administration, reccuitment, and library services. She retired from IBM in 2020.
Donna lives in Flower Mound, TX with her husband and one very spoiled 12-year-old Yorkie (Lady).  She has 1 daughter who lives in NYC and 2 stepdaughters who live in the DFW area. She currently volunteers on the Endowment Committee for the North Texas Unitarian Universalist Congregations (NTUUC) and as Volunteer Coordinator and Board Member for the Friends of the Flower Mound Public Library.